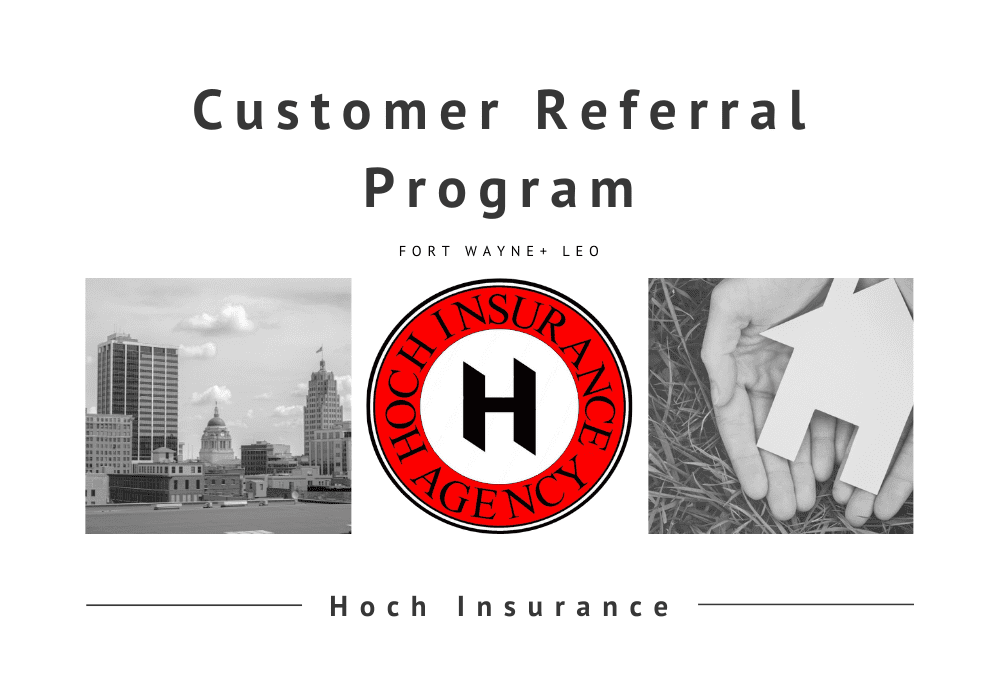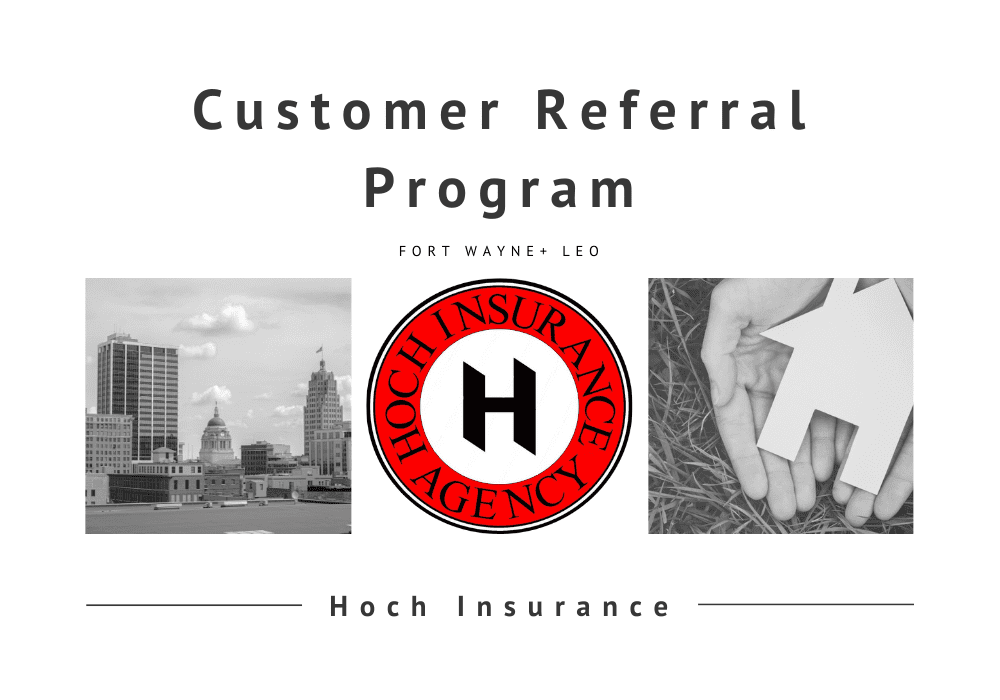 Hoch Insurance Customer Referral Program
At Hoch Insurance, we enjoy giving back to our customers who tell their friends and family about us and our services. Our customer referral program is a way for us to show how much you and your referrals mean to our small business.
We want to share information on how our program works! This is a program for you, our customers, and we want to hear any feedback you have on what you like or dislike. If you have any other ideas for our program we would love to hear those too!
Here's the details of our customer referral program:
We have quarterly drawings at both our Leo and Fort Wayne offices. The winners at our Fort Wayne office receive a $100 gift card to Eddie Merlot's and our Leo office receives a $100 gift card to Baker Street Steakhouse. We also do a yearly drawing at both of our offices and give away a TV!
Tell someone you know about Hoch Insurance! They can contact us and let us know who referred them. Or you can supply us with their information and we will contact them.
A Mike's Car Wash certificate will be sent your way.
If we quote their insurance, you will be entered into our quarterly drawing for a $100 gift card and into our yearly drawing for a new TV!

Our quarterly drawing takes place at the end of March, June, September and December.
Our yearly drawing takes place at the end of December each year.
What's the best way to refer people?
Let friends and family know about Hoch Insurance. They can call us or email us. We will ask if anyone referred them.
Direct someone to our contact us or request a quote forms on our website. Make sure they list your name as who referred them.
You can also fill out the form on our referral page and list someone you know that is interested. We will contact them.
There is more information on our website here – Hoch Insurance Customer Referral Program
Winners
If you are one of the lucky winners in either our quarterly drawing or yearly drawing then we will contact you. We also will announce it in our quarterly newsletter we send out and post on our Facebook or LinkedIN page.
Do you have a friend, family member or colleague that could benefit from the services at Hoch Insurance? We would love to hear from you!