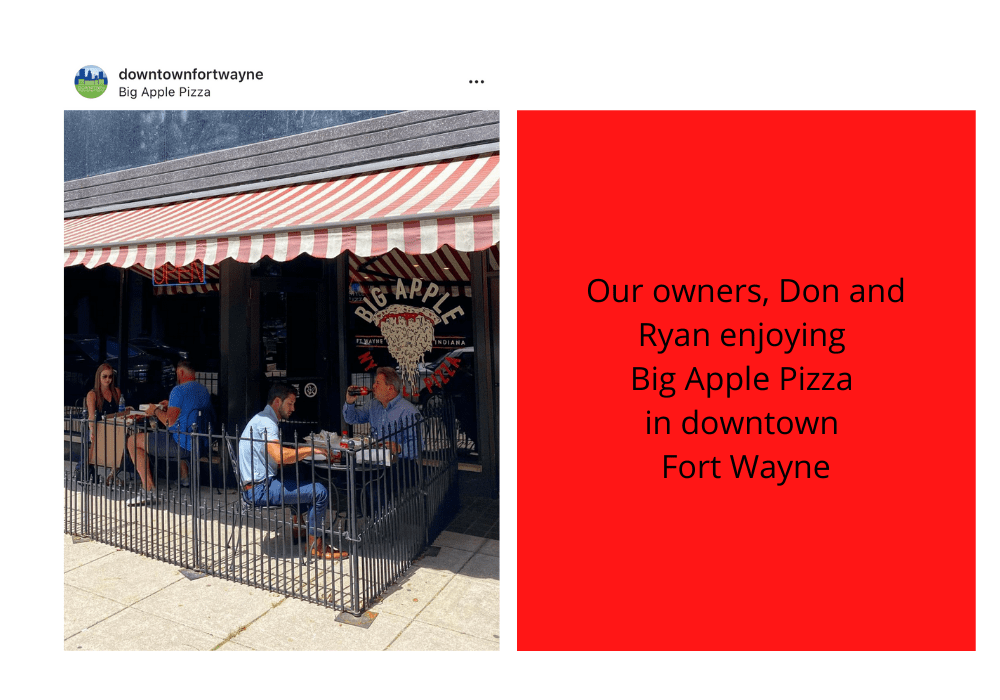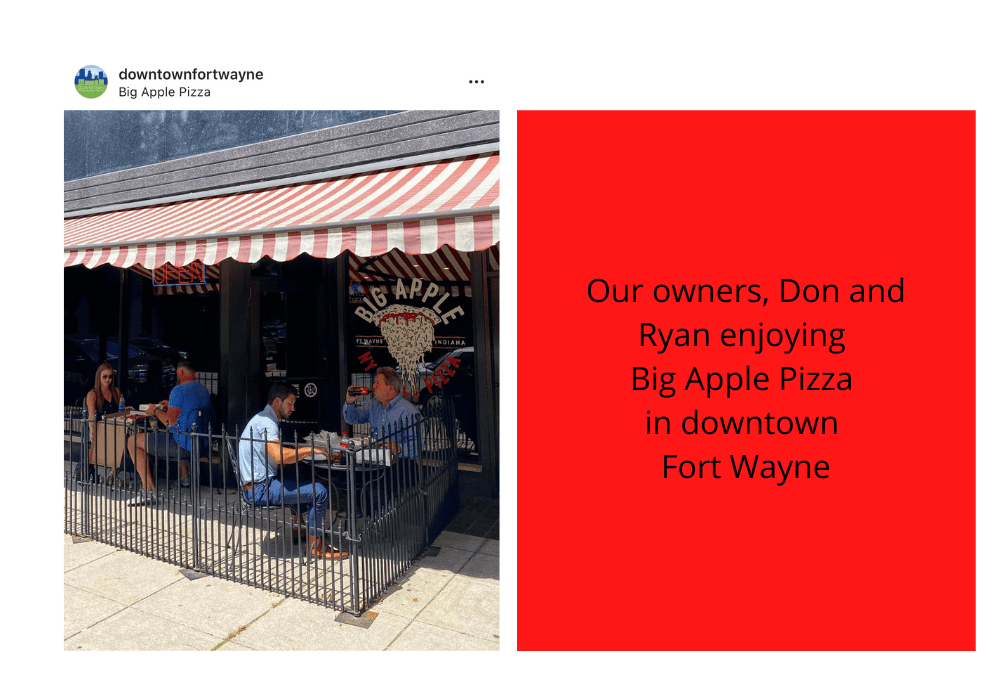 Our Favorite Things
Hoch Insurance and Worman Lightfoot – Hoch Insurance have been serving Fort Wayne and Leo, Indiana and surrounding areas throughout the Northeast and Midwest for 50 plus years. We take pride in our region and want to continue seeing it grow and prosper. We value what small businesses do and wanted to give some of our personal favorite places, restaurants, activities, and other things to do in our region a shout out. Most of us at Hoch Insurance have grown up here, raised our children here and continue to enjoy all of our favorite things as our city evolves. We hope you enjoy some of our favorite things in Fort Wayne and Leo and surrounding areas! Let us know some of your favorites so we can all enjoy :)
Favorite Pizza
We thought we would start our favorite things in Fort Wayne and Leo series with PIZZA! Who doesn't love pizza? Our owner Don could eat pizza most days of the week so it is the perfect way to kick off our series.
Pizza King – our owner's personal favorite!
Lexy's Pizza
Big Apple Pizza
816 Pint & Slice
Riverbend Pizza – really good sausage rolls too
Oley's Pizza – deep dish!
B. Antonio's – the cheese stuffed breadsticks are so good!
Redwood Inn Pizza
Lexy's Pizza
Our Favorite Things Series
Stay tuned for more favorite things in Fort Wayne and Leo in future blog posts. We hope this series inspires you to try new places. Let us know if you do and we would love to hear any of your favorites as well.
Insurance in Fort Wayne and Leo, Indiana
If you want to check us out, learn more about us or need a quote on your home, auto, business, or life insurance we are here in both Leo and Fort Wayne to serve you! Learn more at http://hochinsurance.com